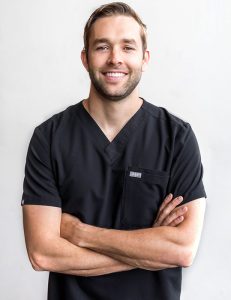 Cameron Waters, DDS
DENTIST
Dr. Cameron is a caring and detail-oriented provider with a tremendous work ethic. Dr. Cameron grew up in New Mexico before attending Texas Tech University where he graduated #1 in his class with a bachelor's degree in Biology. He also has a Master's degree in Molecular Pathology and aided in cancer research at MD Anderson prior to attending dental school. Dr. Cameron is a proud graduate of The University of Texas School of Dentistry in Houston, where he graduated at the top of his class. He is a third-generation dentist and the fifth dentist in his family. After graduating from dental school he gained experience working at his father's dental office in New Mexico before moving back to the Houston area to be with his wife as she was finishing up dental school. Dr. Cameron is an active member of the American Dental Association®, Academy of General Dentistry, Academy of Laser Dentistry, MISCH Implant Institute and the American Academy of Facial Esthetics. He loves fishing, biking, cooking and spending time with his wife and their dog, Stella.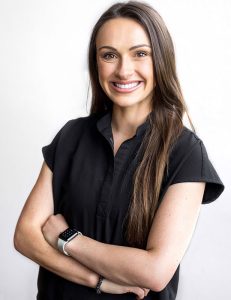 Dr. Sarah is a patient-centered dental professional providing excellent clinical results while maintaining a caring and comforting rapport with her patients. She is a proud member of the American Dental Association, Academy of General Dentistry and Academy of Laser Dentistry. Dr. Sarah is a compassionate and detail-oriented provider with great interpersonal skills. Dr. Sarah Waters was born and raised in Houston and is the first doctor in her family. She attended Texas A&M University and graduated magna cum laude with a degree in nutrition. Dr. Sarah then went on to attend The University of Texas School of Dentistry in Houston where she met her husband, Dr. Cameron. She has a passion for helping the underserved and has been on many mission trips to Nicaragua and Honduras providing much needed dental care. Dr. Sarah loves hiking and running with their German Shepherd Stella, and spending time with family and friends.
Meet Our Team
In everything we do here at Waters Dentistry, we place the needs of our patients as our highest priority. Our amazing team adds a warm and inviting feel to the practice, and we always strive to help you feel more at home with us. If you want to know more about our team and our dentists in Lakewood, Colorado, please call us today at 303-237-3640 and schedule a visit with Dr. Sarah Waters and Dr. Cameron Waters!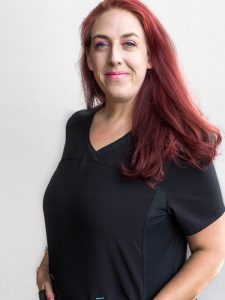 Christie
FINANCIAL COORDINATOR
Hi, I'm Christie! I began at Waters Dentistry as a Scheduling Coordinator in October 2016. I now am the Financial Coordinator and Team Lead and I oversee all aspects of our front office procedures. I bring 17 years of dental experience to our team. Dentistry is truly my passion and I work hard to provide each of you with a comfortable and personalized experience. I love seeing patients transform from fearful to brave, shy to outgoing and self-conscious to smiling! I've traveled to Nicaragua twice on a dental and medical mission with BMDMI and enjoy working with the people of Nicaragua. I hope to be able to go back again next year! I am married to my wonderful husband, Josh, of 14 years and together we have two wonderful boys: Teagan and Trace. In my free time, I enjoy camping, fishing, traveling, watching movies and cuddling with my boys!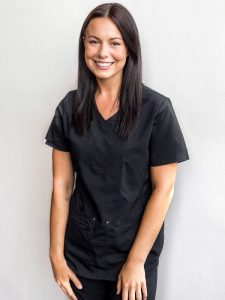 Hi, I am Emma! I am the patient coordinator at Waters Dentistry. I just recently moved to Colorado from my home state of Wisconsin. In my free time, I love to discover all of the beautiful things that Colorado has to offer, cook, camp, read and most of all, spend time with my very fluffy dog, Lua. I also play the violin, drums and some piano. I am so excited to work with such an amazing team and to meet all of you!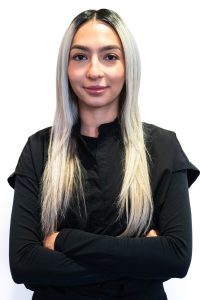 Hi, I'm Maggie! I was born and raised here in Colorado. I began working at this office as a dental assistant in 2020. I quickly fell in love with the preventative and hygiene side of dentistry and decided to go back to school to become a registered dental hygienist. Coming back and being part of such an amazing team has made me enjoy hygiene that much more. In my free time, I like to spend time with my niece, catch a movie with friends and find new spots to eat.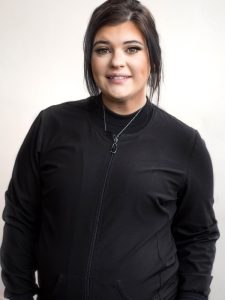 Hey Y'all! I am Samantha! I am a dental assistant and originally from the Lone Star State, Texas! I spend most of my free time planning my wedding as I recently became engaged to my Fiancé, Geno! I come from a big family, being one of five siblings all with names that begin with an 'S'. My three nieces and two nephews love to visit as much as they can too! I also love exploring the colorful Colorado and spending time hanging out with my 6-month-old Malti-Poo, Daisie. My favorite snack is rainbow goldfish, so make sure to smile back next time you are in the office!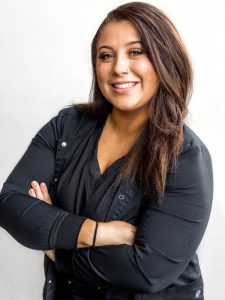 Hi! I am Lexa! I am a dental assistant, and I am a proud Denver native. I love to indulge in all the state has to offer, especially fishing, hiking and all the fun local spots in the city. When I find free time, there is a good chance that I am roller blading or exploring the state with my friends or family. I am a big baseball fan and music lover. I play the violin and listen to all genres of music. I am honored to be a part of the Waters Dentistry team, and I look forward to meeting you!